4 tags
(Present) State of Mind
Due to DAW problems that occured at last weeks of April (that was also the Good Week & celebration of Orthodox Easter on past Sunday) led to pause of music recording & production of any project(s) that is continued, still trying to configure an effective solution after checking options. Thank you.
2 tags
Listen
6 tags
3 tags
New Audio (Update)
I would like to inform you that the new audio (demonstration) I shared on Friday is no longer open to public, audio (full) is going to be available for public on my website soon. Thank you, JOANPi
7 tags
Lazzaro feat. Iveta - Freak (JOANPi Dark Remix)
6 tags
7 tags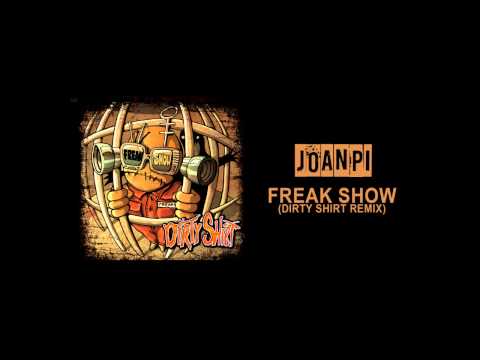 6 tags
Photos on pinterest
Today had a morning road-trip, so while my parents were in for health-check up, I was waiting outside enjoying the hide and seek of sun with clouds, walking around the garden & it was beautiful enough to share :) http://pinterest.com/pin/102808803966177591/  http://pinterest.com/pin/102808803966177587/ I added more pins on my pinterest profile Are you on pinterest too? Share.
5 tags
Rewind One Year Back: Audio of April 2012 →
Listen to my most voted #remix The Greens - Something in the water (JOANPi PureFun Remix) 
5 tags
Let the Spring 'spring'
It looks like I choose Spring to refresh my artistry of music, like pretty much everything in nature does too, it seems (I) get most inspired to. The last two & almost half years that I am a full time musician, have been doing my '10.000hrs' , have learnt way lot more than did five years before with 'day job', meaning when you spend, think, focus 24h/7days on one field...
5 tags
9 tags
6 tags
DJ Fresh - Louder (JOANPi Dark Remix)
6 tags
Harlem Shake Frenzy- the 'dance' behind
Last night some of my friends stopped by  & we're discussing about harlem shake while watching some various versions that are on YouTube. It is everywhere even offline  Source: Uploaded by user via JOANPi on Pinterest One friend asked 'how it is done, what if we find a choreography ourselves & do our thing?'  Well I said you never know, maybe will, still harlem shake...
1 tag
Hey Everyone, Check out the New Album Intertwine at http://bit.ly/W3DNSH Thanks for the support. Mandee
1 tag
The Contemporary Gentlemen is a resource for unique, vibrant menswear. Check out http://bit.ly/XkNVol - Jonathan
1 tag
We would like to hear your opinion and suggestions about our songs! http://bit.ly/XkN5bg EARLY RISING BAND
1 tag
Hear @vlad_bourceanu play Beethoven & Prokofiev at http://bit.ly/155483t . Proceeds go to The Alice Hansen Family Fund.
1 tag
opened and closed and with played with some of the biggest names in the industry dj embex is a name you should peek on!!
1 tag
We're Worth Our While from Baltimore, Maryand. We play music because we love it. listen to us at http://bit.ly/W3CN15
7 tags
Blondfire - Where The Kids Are (JOANPi Vocal...
11 tags
Delhi 2 Dublin - Turn Up the Stereo (JOANPi...
12 tags
Official Website Updated & Ready to go →
Our life is getting faster & faster, we're constantly on the road..A lot of  you visit my website from mobile or tablet devices. Now my website is updated with new themes from @virb so not only you can properly view on any device, but also easily to post, like, re-blog, share what you like from my website. Let's connect!
5 tags
9 tags
8 tags
My very first Mix (no remix) →
8 tags
5 tags
New System up (update)
Hello fans & friends,  Finally after two weeks I type from my brand new system/workstation! Unforeseen technicalities & incompatible elements made a installation of 30 min-1h to such long time. In short I had to transfer everything I had done from 2011 till now from both hard disk & backup disks, because I had to re-do partitions, couldn't find new compatible ext. hard disks...
Updating & Clouds
Due to technicalities reaching point of making problems & can't work, attend, with some applications in last December, I have started updating my whole system from scratch from Monday, there was some troubleshooting (big thanks to Maria, Petros, Dimitris for help & pc sharing) & was advised to do some essential steps for safety reasons, so it is going take much longer than 30-60...
Simple facts, biggest truth
Last night I slept on the floor (cos suffering from cricked neck since Thursday)-even I'm from Athens, felt bit Spartan, they knew what they're doing- it helps to heal sooner as did. So when trying to get used to it & fall asleep, I thought homeless people…Lost in fast rhythm we forget the most important things we get for granted, roof under your head, food, warmth. So no...
1 tag
JOANPi | PHOTOBOoK →
#0-2 (on website) Today walking downtown
4 tags
Artwork revealed to public for forthcoming release →
4 tags
"Freedom is a possession of inestimable value"
– Cicero
5 tags
Tibbie Young - Dance to the Beat (JOANPi Backing...
4 tags
7 tags
7 tags
'Feeling Noise of Xmas' (on road)
Hello hello, today I was out of town, doing a business & pleasure road trip to Iraklion that I so like when being in Crete! It was nice & fun, even caught up on live recording of a local tv show, it was cool, felt like the days when was working on a tv channel back in 2008. Tried a lot of times to tweet on cell phone but no connection (hopefully it won't happen again :|)  so here are...
5 tags
JOANPi 23 T-shirt (limitEDition)
A nice gift for yourself or friends, that also supports an artist. Available till this Saturday midnight (GMT+2)  JOANPi 23 T-shirt (limiteEDition) by joanpi Make custom t-shirts at zazzle.com
11 tags
New tracks to listen
Here are three new remixes -actually two remixes & one backing track You can listen Wanting - Drenched (JOANPi Remix)  you can listen & vote   'Tristan Prettyman - My Oh My (JOANPi Loaded Remix)' 'Tibbie Young - Dance to the Beat (JOANPi Backing Track' Happy Friday!
3 tags
"You either get tired fighting for peace, or you die."
– John Lennon
12 tags
#NowPlaying (mini lesson about remixes/EDM)
*Apart making electronic (mostly) music and remixes, also (I) enjoy listening to pieces (except for pure fun listening pleasure) that have played a role in the field I'm involved so*  Here's a mini lesson of history of remixing/ EDM (Electronic Dance Music) that now is super popular..Well (as you may know or not) has been around for many years so here are some essential music...
8 tags
8 tags
"Every failure is a step closer to success"
– JOANPi *inspired from DIY DAILY PODCAST by Brian Thompson http://www.thornybleeder.com/diy_daily.html
"If everyone demanded peace instead of another television set, then there'd..."
– John Lennon
10 tags
What makes a Musician Professional?
I was reading some news & posts on some blogs about unsigned, diy, majors and who 'kills' the music industry the most etc, it feels like a LOT of people miss the basics (at least from my point of view) .  So here's a question for You (musician, music businessman, music fan or all three together in some cases)  (answer from your own point of view rather how do I situate the...